AAA Mobile Windscreens 2013 Fleet
AAA Mobile Windscreens begins to take delivery of its new fleet, by adding the all new Ford Transit Custom and featuring in the Irish Times Newspaper.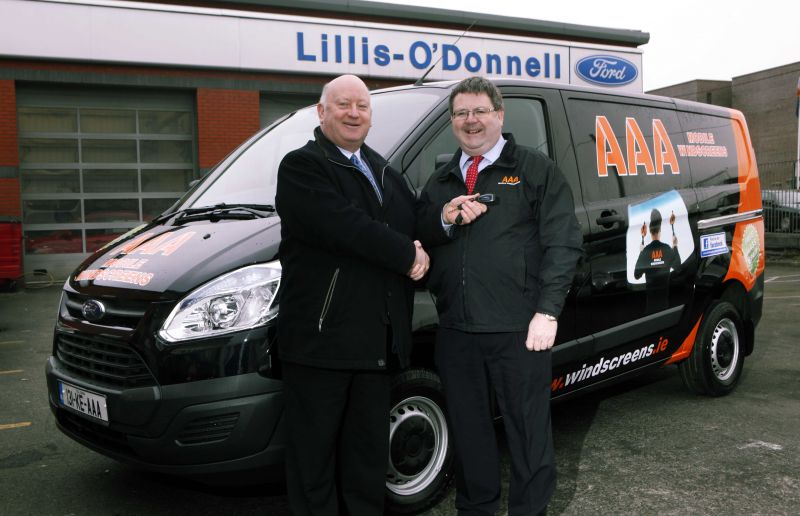 Above: Eugene Hall taking delivery of our new 131KE Ford Transit Custom from our long time suppliers, the highly recommended Sean O' Donnell of Lillis O' Donnell Ford,Beside the Red Cow in Clondalkin,Dublin.
Tax/Insurance/NCT disc holder

Need a new Tax/Insurance/N.C.T. disc holder for your Windscreen?
Just go to our Facebook page at the link below & click "like" and leave a message saying that you need a Tax/Insurance/NCT disc holder and we'll pop one in the post... free of charge!
How about that?All we ask is that you keep us in mind when you need the services of a company like ours.